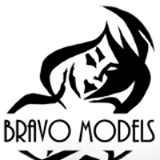 We couldn't be more proud! Today, we have reached 10K Instagram followers, and we want to extend a huge thank you to everyone who helped make it possible.
This milestone accomplishment has only been made possible by the continued support of our followers. From sharing our posts, to liking our content, to commenting, YOU have been the biggest factor in our success. We're so grateful for everyone's dedication and enthusiasm towards our Instagram profile.
It may have taken us a while to get here, but this impressive figure showcases the amazing reach we have and the dedication of our followers. We can't wait to keep growing and continuing to share our content with all 10K of you.
We have proudly entered a new era today, and we couldn't thank each of you enough for your ongoing support. Without all of our followers, we would not have achieved this massive goal.
Thank you, thank you, thank you!